Looking for a great downtown condominium in Columbus, Ohio?
Contact us and get The Competitive Edge in finding a great condominium. We know the area. We know the condominiums. We know the real estate market. Get the advantage you deserve with our representation.
Catch our talk with Joel Riley on News Radio 610 WTVN regarding the 2015 real estate market.
Listen to the MP3.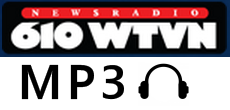 What's Available?
Look at the descriptions below and click the "Show Condos" link next to the condominium you are interested in to see a current list of the condominiums in that complex which are for sale. If you see something you are interested in and want more information, contact us and we will answer your questions and if you like, set up a time to get inside for a showing.
Downtown Condos on Out N' About Columbus
Lori and Judy are interviewed about the downtown Columbus condo market on Out N' About Columbus