About Lori Swearingen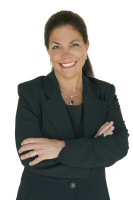 Awards and Designations
Radio Show Host - Realty Resource Radio
Member of the Columbus Board of Realtors (CBR) One, Five & Ten MILLION DOLLAR CLUB
Accepted into the President's Sales Club with the Ohio Association of Realtors (OAR) throughout my career by selling over one million dollars in gross sales per year
Earning various individual office achievement awards throughout my career beginning in 1993
Obtaining my Certified New Home Sales Professional (CSP) designation from the Builders Industry Association (BIA) in 2004
Member of the Institute for Luxury Home Sales
Cartus Certified & USAA Advantage member
Background
I was born and raised in Upper Arlington and have lived in the Columbus area my whole life (over 45 years). I am married with two beautiful children and reside in Lewis Center, Ohio. I love to cook, listen to all types of music, and dance. I especially enjoy traveling and getting to meet lots of people. I attended Franklin University studying for a degree in Employee Assistance Counseling/Psychology Major. I also was an Executive Secretary throughout my younger years prior to Real Estate.
I have been a Realtor since 1996 but have been in the business since 1993. I started out working at HER Realtors in Worthington answering phones, then went to work for one of the top producing Realtors at that time calling all her past clients - procuring business for her, doing all her Fact Sheets and mailings. I then decided to get my license through Hondros Career Center. I made 1 Million Dollar club my first year in Real Estate. I am currently in the 10 Million Dollar Club and have had many more sales since I received this award. Most of my business is past client and referrals. I am selling people's children their homes now!! I absolutely love what I do for a living. In addition to my many years of experience, I have my CSP (which is the New Homes Sales Certification Designation). Typically only builder representatives get this certification, however, I wanted to get into the minds of what Builders Rep's were thinking so I can better help my clients. I took the CSP course and got my designation from the BIA (Builders Industry Association) here in Columbus, OH. This is another way I try to service my clients by going above and beyond. In addition, I previously managed a team of 6 agents to which we were in the top 10% in the NATION at that company!! I am a recipient of numerous other awards including: ERA Circle of Excellence, RE/MAX President's Club, Keller Williams Bronze club awards, inducted into the Metropolitan Executive & Professional Registry, etc. I was offered ownership of a Keller Williams Office and another agency flew me out to Denver first class to meet the founder of Re/Max. This is a clear indication that other companies see my proven expertise and value!!
You Should Know
I feel I am extremely advantageous to my clients as I have numerous skills & years of experience to offer! You are not just "another listing" or "buyer" to me. I sincerely want to help & serve my customers. It's not about the paycheck to me; it's about keeping customers for life.
I would feel honored to be chosen as your Real Estate professional and look forward to helping you with ALL your real estate needs.
About Greg Swearingen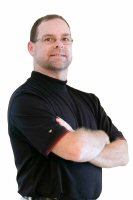 Background
Greg Swearingen has been working in digital marketing and web development for over 19 years. He concentrates on making sure customer homes look their best for internet marketing. Additionally He is passionate about helping buyers find a home they love and one that has the potential for a good return on investment. You can hear him on the Realty Resource Radio show where he is co-host.


Radio Show Host - Realty Resource Radio