She thought we were going out for an anniversary dinner, until I pulled into airport parking.

I was taking my wife on a surprise trip for 7 days.

I call it, "The 7 Day Dinner."

It was such an awesome experience and I have had so many requests for, "How did you pull it off?" I decided to write it up to share with others, so they can do the same and do it successfully!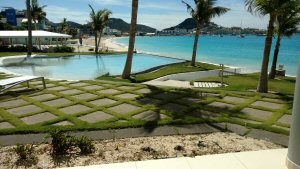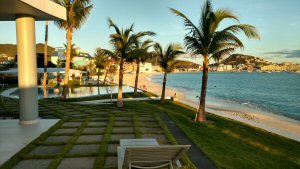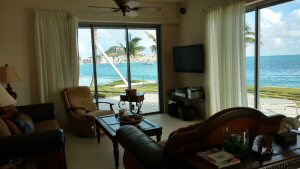 Key To-Dos
Below is a list of the major To-Do items which must be overcome in order to pull off the surprise and make it successful.


Money: She cannot not see a bill or related charge such as airlines and hotels. My wife does the bills!
Work: I had to coordinate time off with her work.
Clients: I had to contact her clients and arrange for someone else to cover as needed. My wife is in Real Estate sales.
Dogs: I had to arrange care for our dogs.
Makeup: I had to bring her makeup. What makeup does my wife even use?
Clothes: I had to pick outfits which she feels she looks good in.
You may not have all these things to worry about. However, the clothes and the makeup are two that you for sure cannot miss on. When I discuss these later, you will see I had contingencies for these two. And of course, everyone who knows must keep it secret!
Money
My wife loves it when I surprise her with something. It can be an object such as earrings or flowers. She also likes surprise events, such as dinner, a park, a hotel get-a-way night, etc…. These things communicate to her that I have been thinking about her.
Well she had been dropping in my ear for a while that she would so like a surprise get-a-way to Chicago or New York city for dinner. Flights to either of these cities is inexpensive from our city, Columbus, Ohio. My wife was thinking of cost and keeping the expense low.
I kept my eye on flights to these cities. However, we had some "extra" money and I thought I could take it a step further. What about a Caribbean spot on the beach? Her favorite thing is beaches, the ocean, and soaking in the sun. If I am going with a big surprise, I am taking her to her favorite things.
I contacted a friend in Saint Marteen and he hooked me up for a condo on the beach! Cost of beach front condo $2,500 a week. Round trip Flights to Saint Marteen from Columbus, $1,500. Of course, there will be food and shopping costs, but the hotel and the flights are the major cost.
We can cover this cost, but as my wife does the bills, how do I keep this from her? Thankfully I have a daughter with available credit! I contacted her to pick up the charges temporarily, then paid her back after our return. She did not mind and even got cash back points.
Work
My wife happens to be a real estate agent. This means she is not on a time clock with regular hours. She can work or not work, so she I did not have to get permission from her work to be off. However, she typically has a few contracts in the works and there is a ton of coordinating of timelines, scheduling, and troubleshooting. I also had to account for "Closings," where home buyers and home sellers finalize the sale with their signatures.
I contacted another agent in her office to arrange coverage while we would be gone. This would be handling calls and emails that come in, troubleshooting and issues that come up, and attending the "Closing" that was scheduled while we were "out to dinner" for 7 days. I also let my wife's broker know what was going on. Of course. this all had to be kept secret. They could not let my wife know anything was going on.
Clients
Well all of this cannot take place without my wife knowing unless her clients are in on the secret as well. I contacted all her clients who were in contract to let them know in advance. I ensured them that they were in very capable hands and that everything was in place. The other agent and our manager, my wife's boss, would be available for any last-minute issues should any arise. As I am also a licensed real estate agent, I also kept up on everything going on with these sales in order to be sure anything could be handled by the other agent or broker should they be needed.
There are now several people who are in contact with my wife regularly, including her boss, and they all know I am surprising my wife with a week vacation in the Caribbean. Everyone must keep it a secret!
Dogs
We have two dogs! How do I get these two taken care of without my wife knowing? I could not sneak them off to kennel prior to the trip without my wife noticing. Home doggy care was the solution. I arranged to have the dogs let out during the day. My daughter, who lives in town, agreed to spend the week at my house to take care of the dogs in the morning, evenings, and weekends.
I realize that some dogs can go a while without being let outside, however, my daughter can work long days, so I wanted to make sure the dogs would not have to suffer because my daughter had a long day at work. Not to mention the mess that could be awaiting her if the dogs did not get put outside. If you have cages, this might not be a worry. However, our dogs are free to roam around the house when we are not present. They are guarding our home and it is tough to guard a home from a cage.
Makeup
I had to bring her makeup. What makeup does my wife use? This had the potential to be tricky. Was I really going to figure out what makeup is needed and what brands, then go purchase it all?
I decided to be a bit tricky on this task. As we were getting ready to leave for what she thought was a one-night dinner at a restaurant, I informed her that I had to go to the rest room. What I really did was dump her makeup drawer, like practically all of it, into a gift bag. I then carried this out to the car and put it on the floor in the back seat.
She saw the gift bag but had no idea what was in the bag. I am sure she thought, "It must be an anniversary gift!"
Clothes
Clothes are a big part of a woman's image. She cannot be having fun on a surprise trip wearing clothes she does not feel good about. Can you imagine packing everything your girl needs for a week? What do you do?
Thank you social media! I leaned on Facebook. I took pictures of the Facebook pictures my wife uploaded. I know these are outfits she likes as they were uploaded. They passed the "Facebook Worthy" test.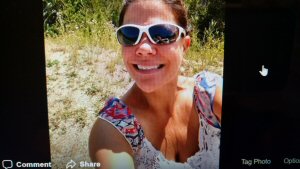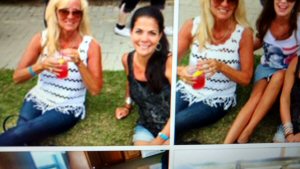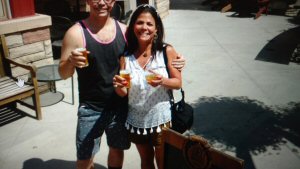 Now, we are going to the Caribbean in March and we live in Ohio. This timing worked great as I did not have to worry about her missing a pair of shorts or a favorite T-shirt, they were all put away for the winter. I went back through her Facebook posts from the summer to identify the outfits which she likes. This would have been much more difficult if I had to pack clothes last minute.
Other than the makeup, all was packed in the suitcase and ready to go. As a contingency for the clothes and makeup, should I be missing a needed item, I booked a 4-wheel motorcycle excursion for day 2 on the island and it also included shopping!
Out to Dinner
My wife new in advance that I had made plans for dinner. I did not want her to plan something else. I also took the day off to spend with her. How great is that! Take the day off to spend with your wife and take her out to dinner! Is that not sounding awesome already! That alone would get me brownie points.
This day in March happened to be warm for Ohio. The temperature was in the low 60's and it was sunny. We are sitting on the back patio enjoying the day with the fire going and having a few drinks. It is still a couple of hours before we are to leave for dinner and my wife says, "Why don't we get in the hot tub?"
Crazy! Crazy! Crazy! I had to say, "No." I had packed her two favorite swimsuits for the trip. I could not have her looking for them and asking questions. It was tough going with the "No" and faking that I did not want to get in the hot tub with her. Typically, I am all about getting in the hot tub. However, I pulled it off saying I really was not in the mood and was enjoying the fire.
My wife is sitting on the patio, enjoying the fire, and she has a question about one of her real estate deals that she wants to run past her boss. She calls him, using the speaker, and asks the question. Her boss says, "Why are you working? You should be enjoying your vacation!"
Her boss did not realize we had not left yet. Remember, this is a surprise dinner, not breakfast. It was afternoon and my wife had no reason not to call the boss. I jumped in and said we were out back on the patio and had not yet left for dinner. My wife was looking at me like, "Why are you butting in on this?" Our boss realized what was up answered her questions without giving anything away.
Another hour goes past and my wife heads into the house to get ready for dinner. Now I know I have time to load the car, make sure I have her drivers license (must have that to get on the plane), and get the rest of the home ready.
My wife finishes getting ready and we head out to the car to go to dinner. I say, "I have to run back into the bathroom really quick. I will just be a minute." I did not have to go to the bathroom. I had to get her makeup. I dumped almost the entire makeup drawer into a gift bag. I go walking out to the car and place the gift bag in the back. No need to hide the gift bag! My wife is thinking, "Ah, my husband is bringing out a gift to give me at dinner."
We head out in the car to go to dinner. The airport is in the same direction as a very popular location with several fine restaurants, Easton Fashion Place. My wife does not know which restaurant we are heading to, but she knows we are heading that way. I get off the freeway at the Easton Towne Center exit and turn south on Stelzer road. My wife says, "This is not the way to Cooper's Hawk."
I laugh and say, "We are not going to Cooper's Hawk." My wife says, "Well where are we going? There are no restaurants this direction. Are you taking me to a strip club?" I laughed and said, "It is a surprise."
Stelzer road goes right to the airport and I do not think my wife figured anything was up until she saw a plane taking off. Then I pulled into The Parking Spot where we always park for trips. I can see her freaking out now. She knows we are going somewhere, but still no idea. I said, " We are eating dinner at the airport." The shuttle bus pulls up at our parking spot to take us to the airport and I pull out two suitcases and carry-on's. My wife's eyes bulge. She had no idea I had packed!
We are on the shuttle bus over to the airport and my wife is telling others on the bus what has transpired. She still does not know where we are heading. My wife is thinking New York or Chicago, probably Chicago. One of the passengers on the shuttle buss ask my wife, "Where are you going?" My wife says, "I do not know. You have to ask my husband. He has not told me." So the passenger asks me, "Where are you taking her?" I said, "We are going to Saint Marteen for 7 days." My wife's jaw dropped.
Summary
That is how you too can pull it off. We stayed in a condominium on the nicest beach in Saint Marteen and even had a private infinity pool to enjoy.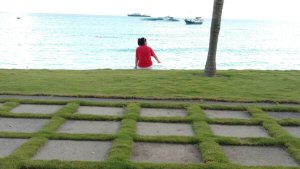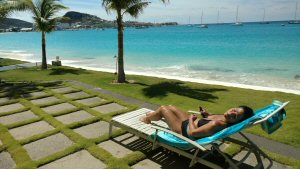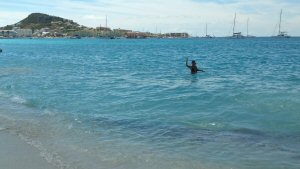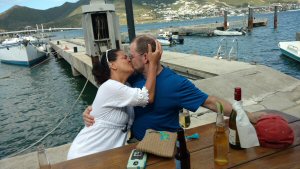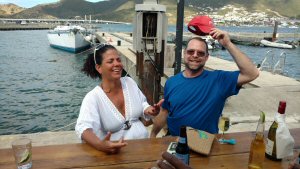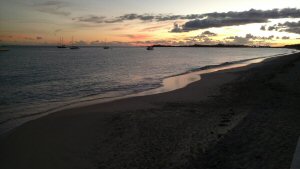 Now you too can surprise your sweetheart and do it successfully.
Keep your love alive!