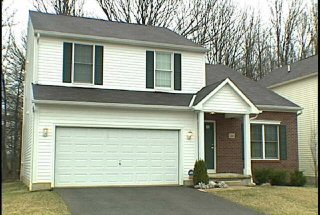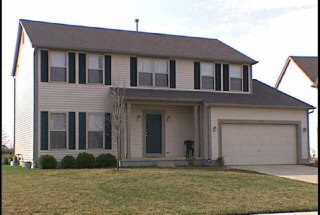 Growth Rate
We want you to make a lot of $$$$$ when you sell your home!
That is really what growth rate is all about, and why we look at it in our neighborhood statistics. Growth rate is the percentage that a home went up in value.
It is better to love your home and make $50,000 when you sell, than to love your home and make $25,000.
Home Sale Example
Purchase price $198,275
It is August and Joe and Sue are looking for a home. They decide to have a new home built in a nice subdivision. The rates are great and they can get into it for very little money down, plus the monthly payment is very affordable. Joe and Sue buy a new home for $198,275.
Everything is going great with Joe and Sue. They love their home. They are glad they decided to have a new home built. Then in the summer, after living in their home for a couple of years, Joe gets a great job offer out of town. Joe and Sue decide he should take the job offer and they will move.
Up for sale
J oe and Sue meet with a Realtor and have their home put up for sale. The home has a few showings, but does not get any purchase offers. Taking the advice of their Realtor, Joe and Sue decide to lower the price. Now they will not make as much money as they had hoped, but Joe has to leave town for his new job. Lowering the price should bring in a few purchase offers.
No purchase offers
3 more months go by, there are a few more showings, but still the home sits without any purchase offers. Joe and Sue believe a new Realtor will make the difference. The home is put up for sale with a different Realtor. Joe and Sue list their home for sale, but now they are really anxious to sell, so they lower the price again. This will mean taking a loss, but it is worth it to get the home sold.
Sales price $178,000
Again more showings, but no purchase offers. 3 more months go by, Joe and Sue are really feeling desperate to get their home sold. They tell their Realtor they are willing to take whatever offer is made. Finally, after 241 days on the market, an offer comes in. Joe and Sue sell their home for $178,000.
Over $20,000 loss
This story, while made up for the example, happens repeatedly. The numbers are real and taken from a home sale in central Ohio. This particular home sale resulted in a loss of over $20,000.
Home Sale Comparison
Below are the statistics on the new homes used for this story. The statistics can be found at the
Delaware County Auditor
website. We compare the home from the story with a very similar new home, which from a financial standpoint, would have been a better purchase for Joe and Sue. The new homes compared below were built at the same time (same market period) and at a similar price.
344 Amber Wood Way

1770 Pinecone Ct

Days to Sell*

241

Days to Sell*

41

Purchase Price

$198,275

Purchase Price

$188,242

Sales Price

$178,000

Sales Price

$211,000

Loss

$20,275

Profit

$22,758
* Days to Sell was obtained from the Columbus Board of Realtors
Home Investment
Your home is an investment
Growth rate looks at your home as an investment:
How much money did you make when you sold your home?
How much did your home go up in value each year?
In our Neighborhood Stats Report we list the average growth rate on each home that sold. Average growth rate is the percentage that the home when up in value each year, on average. The home may have gone up in value 4% one year and 6% next. This would be an average growth rate of 5% per year.
Why is growth rate important?
Knowing a neighborhood's average growth rate can help in the following ways:
in determining the value of your home when it is time to sell
in determining the value of a home you are thinking of purchasing
in determining whether you should take a particular offer when you are selling your home.
in determining when you have 20% equity and should hire an Appraiser to get rid of costly mortgage insurance, if you have it on your mortgage.
Finding the Right Home for You
The Selling Columbus Team has been in thousands of homes throughout Columbus and central Ohio. We can help you find a home with the features you are looking for and one that is a good investment for your money. Combining our knowledge of central Ohio with detailed search parameters we locate the home for which you are looking. Contact us today and let's get started finding you a great home and a great investment!